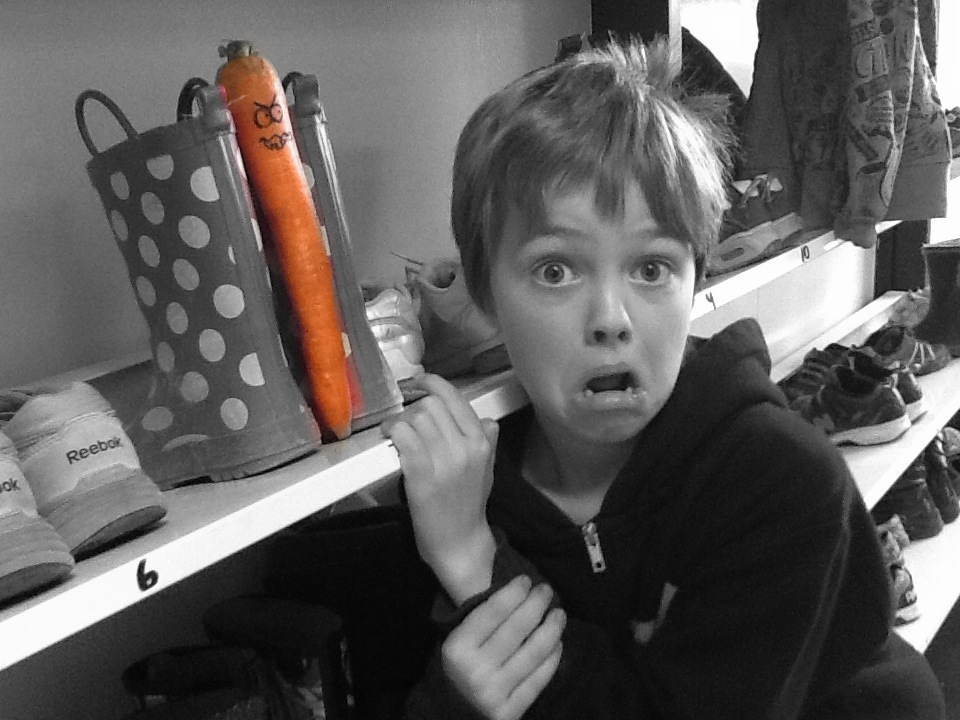 I've received some amazingly CREEPY carrot art from kid's all over the USA . . . and now I've received some truly inspired photos from OUTSIDE the USA! Madame Gubbel's third grade class, in Winnipeg, Canada, has completely WOWED me with their beautifully creepy series of photographs.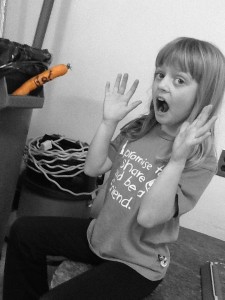 Look at those terrified facial expressions! The dramatic scenarios! The spooky colors! OH, THE HORROR!!!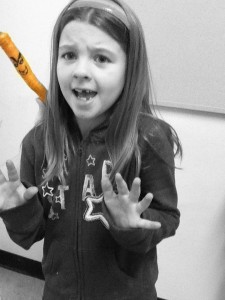 Way to go, guys. I cannot tell you how excited I was to see your fantastic photos! I'm honored that my illustrations from CREEPY CARROTS! could inspire such creepy photographs.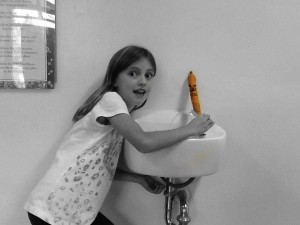 I think you might all have futures as actors in spooky movies! Remember me when you're famous!
And just remember kids, those carrots creeping up behind you may not really be all that creepy. I bet they just want to be left alone…
To see the complete Flickr gallery of creepy carrot photos from Mme Gubbel's class, click HERE.