The Wild Robot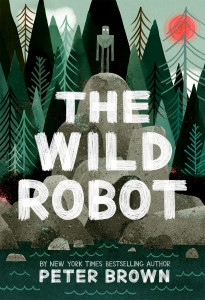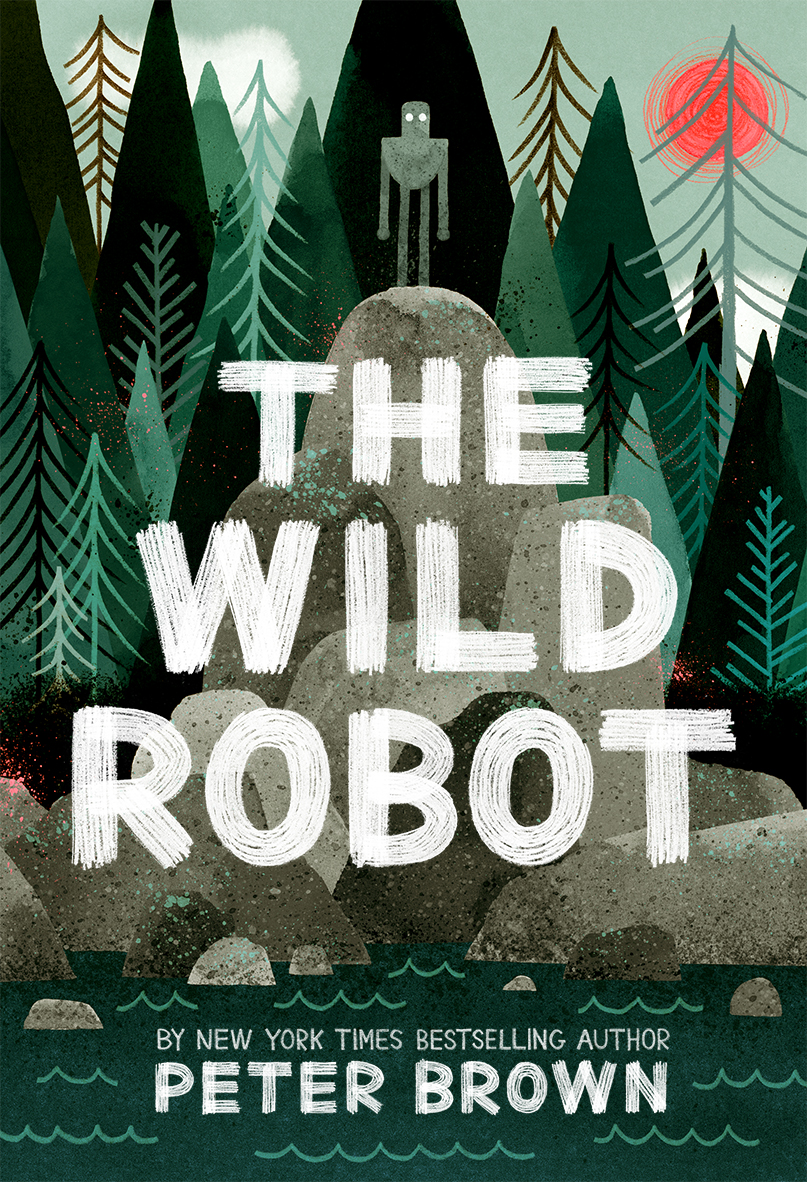 When robot Roz opens her eyes for the first time, she discovers that she is alone on a remote, wild island. Why is she there? Where did she come from? And, most important, how will she survive in her harsh surroundings?
Roz's only hope is to learn from the island's hostile animal inhabitants. When she tries to care for an orphaned gosling, the other animals finally decide to help, and the island starts to feel like home. Until one day, the robot's mysterious past comes back to haunt her…
You can read all about Peter's long process of writing his first novel on his BLOG.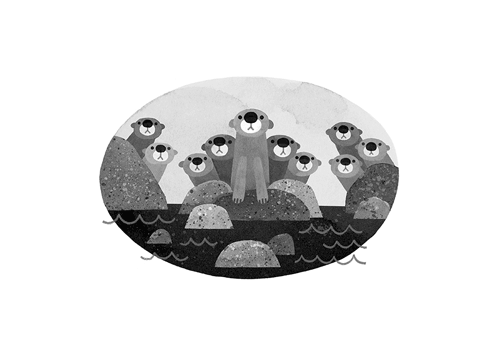 A New York Times Bestseller
An IndieBound Bestseller
An Entertainment Weekly Best MG Book of the Year
An Amazon Best Book of the Year Top Pick
ALA Notable Book for Children
New York Public Library Best Books for Kids Pick
Kirkus Best Children's of the Year Pick
School Library Journal Best of the Year Pick
---
"Brown has written a lively tale that is sure to engage young readers."―The New York Times
"Roz may not feel emotions, but young readers certainly will as this tender, captivating tale unfolds."―The Washington Post
"Brown's picture books are consistent bestsellers and critically acclaimed. Expect readers to go wild for his robot-themed novel."―Booklist, starred review
"Thought-provoking and charming."―Kirkus Reviews, starred review
"This strong debut middle grade novel by the acclaimed picture book author/illustrator is a first purchase for most middle grade collections."―School Library Journal, starred review
"Simultaneously unsentimental and saturated with feeling."―Publishers Weekly, starred review
April 2016
Little, Brown Books for Young Readers
Hardcover
ISBN 9780316381994
Ages 8 to 11
Also available in the following languages:
Chinese – Complex
Chinese – Simplified
Estonian
French
German
Greek
Portuguese
Romanian
Turkish
Ukrainian